Just like chicken nuggets, veggie nuggets are the perfect finger food for little hands. We love these vegan chicken nuggets recipes because they allow an extra way to get those veggies in.
Giving your busy little bee plant-based snacks midday is a super way to help sustain their energy levels and avoid that afternoon grumpy slump. Our Chicken-style Nuggets are chock full of protein, 100% plant based, NON-GM and… they get taste tested by the pickiest of eaters the Fry's Grandkids themselves!
The kids are going back to school and just like us, they're trying to adjust to the new normal. If you need a quick, healthy lunch to give them (between the Zoom meetings and shopping deliveries), give our vegan nuggets a try. We crafted them especially for the kiddos who get hangry in 5 seconds, and need a tasty healthy snack.
Try these healthy vegan snack ideas that the whole family will love:

Perfect as a snack for the kids or as a game day appetizer, these crunchy vegan chicken nuggets with a tangy vegan blue cheese dipping sauce will keep everyone snacking as you wait for your team to score.
Get extra points for creativity by serving with a few other dipping sauces like Buffalo Sauce and BBQ.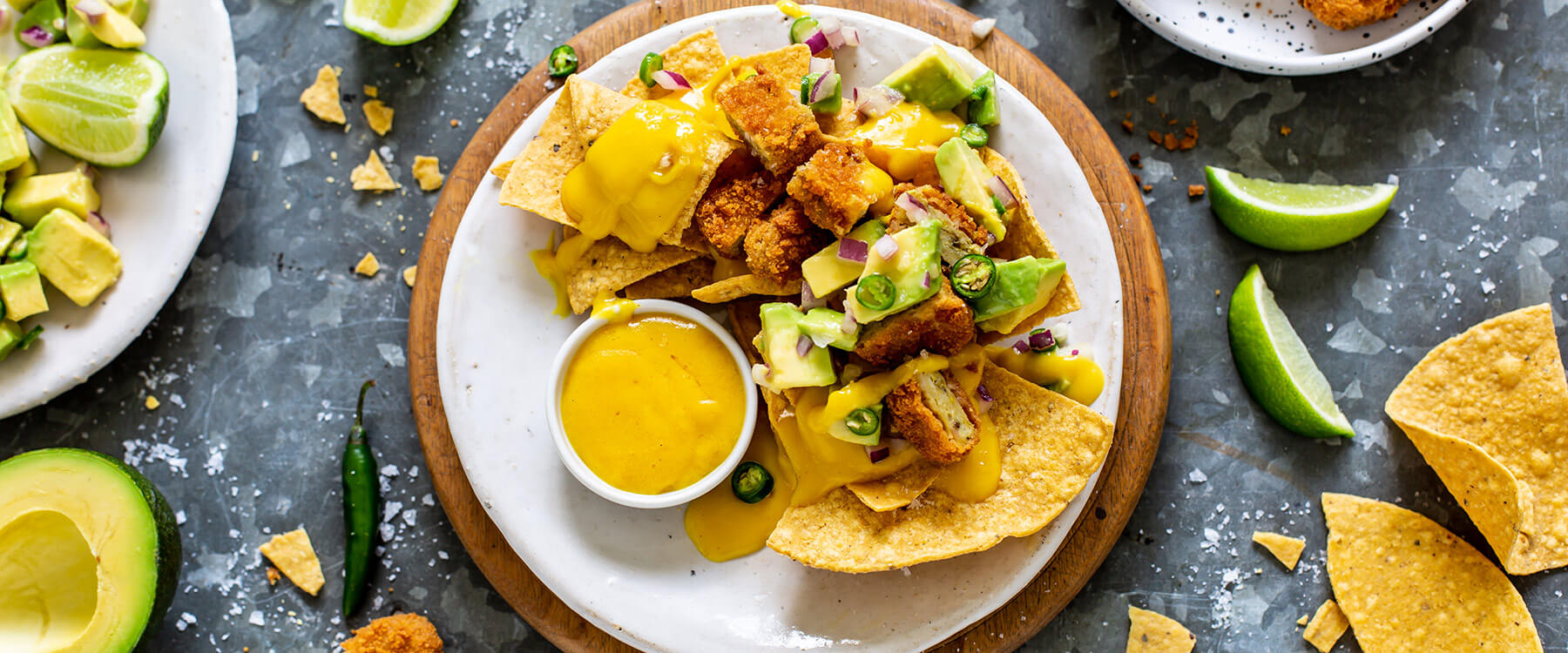 Crunchy nachos topped with a warm creamy vegan cheese sauce, crunchy Chicken-style Nuggets and fresh avocado and onions. Replace the toppings with whatever your kids love most if they aren't avo lovers just yet.

Blast-off into space with these tasty Rocket Skewers and Avo Dipping Sauce. A fun recipe to make with the whole family.